North American Arbitrators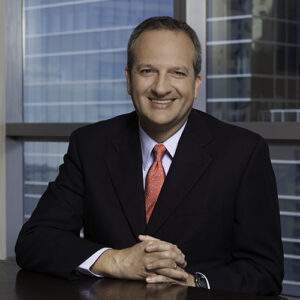 Robert Allen
Senior Partner at Robert Allen Law
Robert N. ("Bob") Allen Jr. is the senior partner at Robert Allen Law, which focuses a significant part of its practice on the yachting industry. Bob, himself, has advised the largest yacht manufacturing groups in the world with respect to their operations in the U.S., the Americas, Europe, Asia, and Australia. Bob received his law degree from the University of Notre Dame and his bachelor's degree in international relations from New College. He is fluent in Spanish. He is married and has a 7-year-old son.
TEL. +1 305-490-6592
BALLEN@ROBERTALLENLAW.COM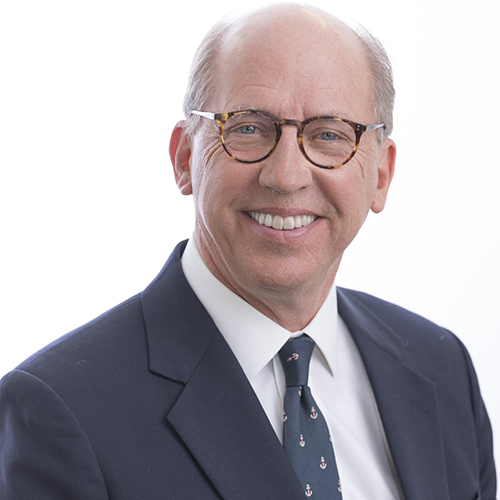 Charles Anderson
Senior VP and Head of Skuld North America
Charles B. Anderson served for 23 years as Senior Vice President and Head of Skuld North America, the US subsidiary of the Norwegian-based Skuld P&I Club, during which time he handled numerous cases for yacht and superyacht owners and charterers. Previously he was a partner in Holland & Knight, practicing in all areas of maritime law. Charles is the co-author of Shipping and the Environment, soon to be published in its third edition. He is a member of the Society of Maritime Arbitrators (SMA) in New York and chairman of the SMA Yacht Committee. In addition to his legal career, he served in the US Navy on destroyers and in naval intelligence, retiring with the rank of Commander.
TEL. +1 914-391-7908
CBANDERSON1952@GMAIL.COM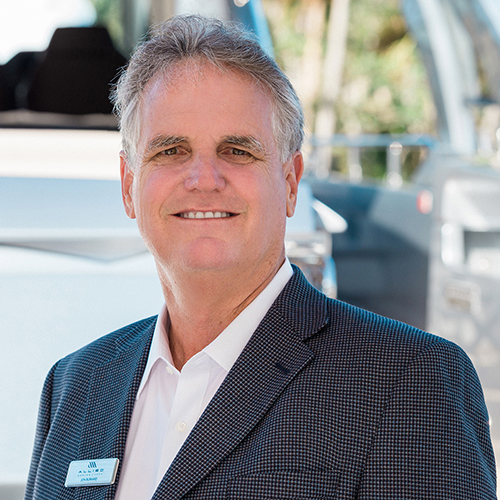 Jon Burkard
Allied Marine CEO
Jon Burkard leads Allied Marine, a world leader in new yacht, brokerage and luxury yacht charter sales since 1945. Burkard has been with the South Florida-based company for more than 30 years, working in nearly every department from Parts & Service to the C-Suite, and has served as its president since 2001. Jon is a Certified Professional Yacht Broker (CPYB) and a longstanding member of the International Yacht Brokers Association (IYBA). Burkard has been elected to the IYBA Board of Directors for multiple terms totaling 15 years (non-consecutively) to date. He has served on the IYBA's Arbitration and Ethics Committee for nine years and is in his second term as its director. It is on his watch leading the Arbitration and Ethics Committee that the International Yacht Arbitration Council was conceived and launched. During the course of his career, Burkard has participated in several thousand national and international yachting industry transactions and counting.
TEL. +1 772-260-1415
JON.BURKARD@ALLIEDMARINE.COM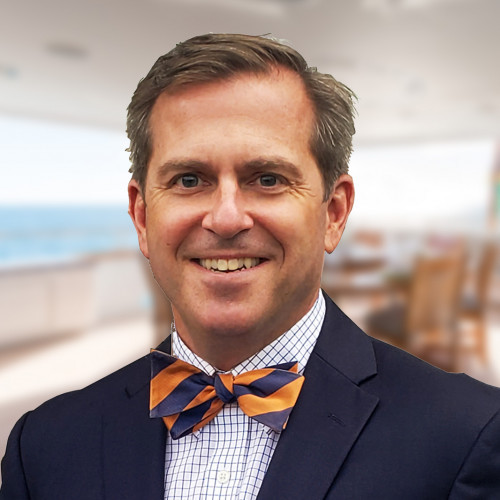 Jonathan Chapman
Broker & Partner with Worth Avenue Yachts
Jonathan is a Partner and Managing Director of Worth Avenue Yachts Newport, RI office. He currently serves as the President of the Yacht Brokers Association of America (YBAA), and has been paramount in their form's revision committee, assisting in the redesign of the contracts used by licensed brokers across the industry. He is a member of IYBA (International Yacht Brokers Association) and earned his CPYB (Certified Professional Yacht Broker) certification in 2005. He is also a Florida-licensed yacht broker and a licensed yacht captain.
TEL. +1-401-474-4793
JONATHAN@WORTHAVENUEYACHTS.COM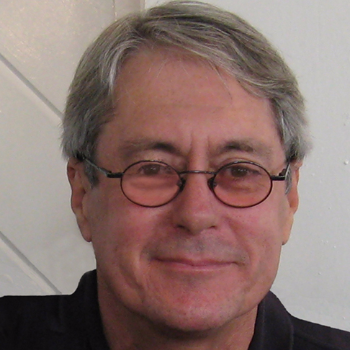 Andrew Cilla
Founder, Outback Yachts
Andrew was born and raised on the New Jersey shore. Immediately upon graduation from college, he moved to Fort Lauderdale to begin his career in the marine industry. In 1977 he acquired Luke Brown Yachts which he successfully managed until 2020. He is the founder of Outback Yachts and transits the East Coast on his 56' Outback. After 15 years of service, he recently retired as president of Freedom Waters Foundation, a marine-based nonprofit that provides boating opportunities for people with disabilities. He is a past president of the IYBA, a former Director of the Yacht Architects and Brokerage Association, and former Secretary of the Southern Yacht Broker Association. He has received the Broker of the Year Award from the IYBA and a Golden Anchor Award from the Marine Industries Association.
TEL. +1 954-224-3933
ANDREW@LUKEBROWN.COM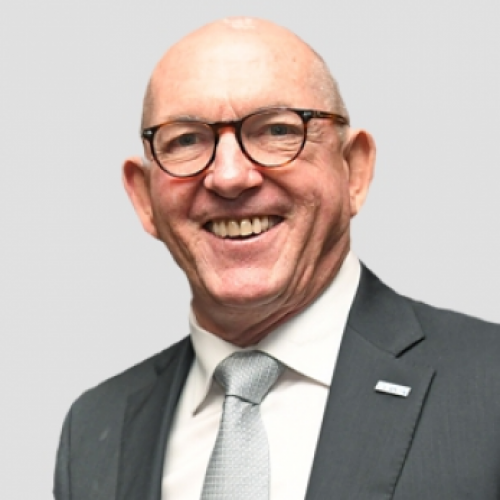 Paul Flannery
President & Arbitrator Emeritus
Paul has been involved in the marine industry for almost his entire life. In 2004, Flannery Yachts combined efforts with HMY Yacht Sales and launched the North Florida representation for various high-end production new boat brands as well as brokerage sales. His affiliation with HMY lasted for 12 years and the final two years of Paul's brokerage career were spent with SYS Yachts as Director of Sales, Palm Beach Division. In 2018, Paul was approached by the Executive Committee of IYBA and asked to assume the role of Executive Director on a full-time basis, where he currently directs the day to day operations of the association.
TEL. +1 904-607-0099
PAUL@IYBA.ORG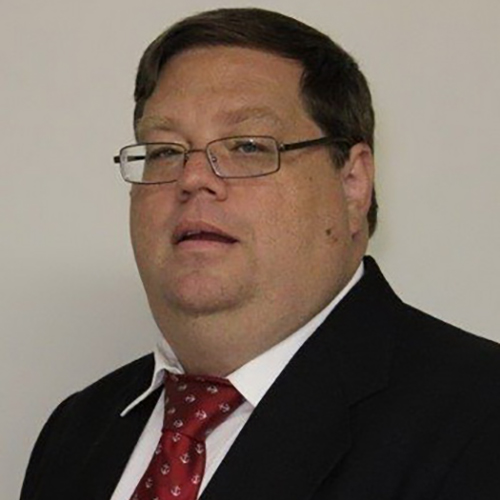 Drew Hains
Forensic Engineer
Mr. Hains is a graduate of the Webb Institute of Naval Architecture with a B.S. degree in Naval Architecture and Marine Engineering. In addition to having obtained a professional engineer's license in several states, he is also Board-certified as a forensic engineer with the National Academy of Forensic Engineers. His primary forensic engagements range from manufacturing defect claims to accident cause and origin investigations, to new construction and repair disputes, to salvage claims, and more.
TEL. +1 954-428-1422
DHAINS@RIMKUS.COM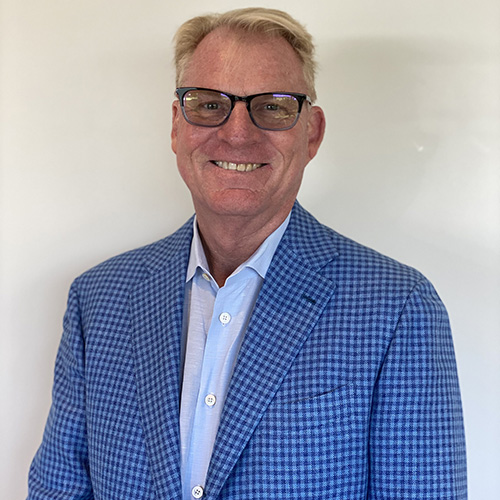 George Jousma
Italian Yacht Group – President
Head of the Italian Yacht Group, which specializes in new custom yacht projects and brokerage sales, George Jousma has more than 40 years of yachting industry experience. He has managed yacht brokerage and sales firms that included charter retail, and has been involved in thousands of yacht transactions. Jousma has served three terms on the International Yacht Brokers Association Board of Directors (IYBA) and has twice served as IYBA's president. He also has served one term on the board of the Marine Industries Association of South Florida (MIASF) and as IYBA liaison. Jousma has served on the IYBA Arbitration and Ethics Commitee, where he handled numerous brokerage ethics complaints and some dispute resolutions with regards to commissions.
TEL. +1 954-533-3145
GEORGE@THEIYG.COM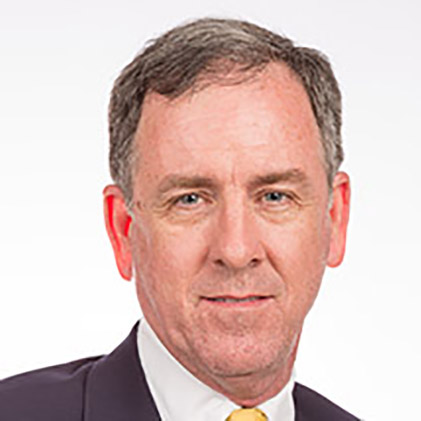 Michael Karcher
Admiralty & Maritime Law
Michael R. Karcher practices in the areas of admiralty and maritime law, specializing in recreational yachts, marine environmental law and insurance issues. He is the current chairman of the Miami Marine Arbitration Council, the past President of the Marine Council, and continues as the Program and Seminar Chairman. At University of Miami, Karcher teaches Admiralty, a course that studies the problems of the maritime industry, including admiralty jurisdiction in the federal system and rights of seamen and maritime workers. He also teaches a course on Maritime Personal Injury and a seminar on Marine Ecology and Law.
TEL. +1 305-773-7472
MKARCHER@ROBERTALLENLAW.COM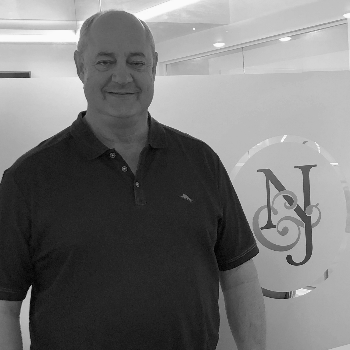 Whit Kirtland
Northrop and Johnson
Whit Kirtland has enjoyed a 36-plus-year career in yacht brokerage. He is the third generation of his family in the maritime industry — his father was a broker and the head of Merrill-Stevens' Shipyard. Whit began his maritime career working every shop at Merrill-Stevens. He has brokered yachts of all sizes and builders ranging from power and sailing brokerage yachts to Dutch, Italian, French, Turkish and Danish new yachts. As an active member in the industry, Whit has served on the Board of Directors and as President three times for the International Yacht Brokers Association, as a Board Member for the International Superyacht Society and as a Certification Advisory Council Board Member for the Certified Professional Yacht Brokers.
TEL. +1 305-793-5886
WHIT@WKYS.NET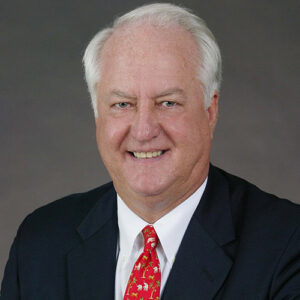 Robb Maass
President of Alley, Maass, Rogers & Lindsay, P.A.
Robb Maass is a shareholder and president of Alley, Maass, Rogers & Lindsay, P.A., a full­-service · 1aw firm with offices in Palm Beach, Florida. Mr. Maass heads the firm's Maritime Department, which specializes in yacht transactions. He and the other lawyers in his department represent a broad spectrum of the marine industry, including yacht owners, crew, manufacturers, dealers, brokers, and vendors. He was recently reappointed as a director of the Maritime Authority of the Cayman Islands, which includes the Cayman Islands Shipping Registry.
TEL. +1 561-659-1770
ROBB.MAASS@AMRL.COM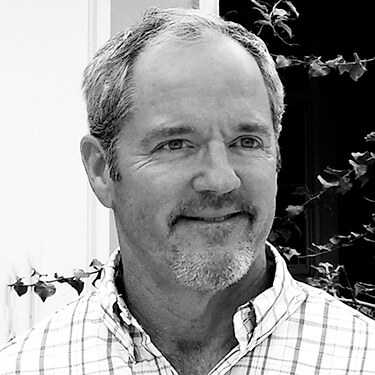 Lon McCloskey
Fraser Yachts Sales Broker
As brokerage sales and sizes of boats increased, the need for chartering became apparent and a charter department was soon established with a MYBA membership. During this period of success, Lon was invited to serve on the International Yacht Broker's Association (IYBA) board of directors. During his 8-year tenure, with 2 serving as president, the board was instrumental in passing the FL sales tax cap, creating standardized brokerage agreements and worked with federal lawmakers on duty issues for larger yachts. The IYBA gave Lon notoriety amongst peer brokers and a platform to build the international support of cooperation amongst its members.
TEL. +1 954-758-2628
LON@FRASERYACHTS.COM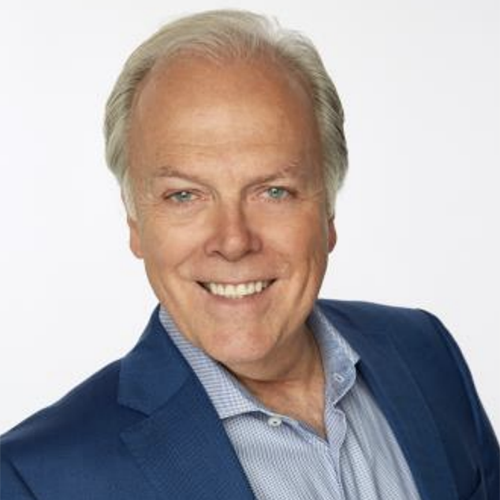 Michael Moore
Founder and Chairman of Moore & Co.
Michael T. Moore is the Founder and Chairman of Moore & Co., a law firm specializing in marine, aviation, and art law. For more than a decade he has been selected for inclusion in The Best Lawyers in America and was inducted into the Florida Daily Business Review's Hall of Fame for having obtained several multi-million-dollar verdicts in his Clients' favor. In August 2015, Mr. Moore was successful in obtaining all legal requirements and permits for the first commercial vessel charter to Cuba in over 5 decades. Since then his firm has provided legal support for over 240 yachts which have travelled to Cuba.
TEL. +1 786-473-0755
MICHAEL@MOORE-AND-CO.COM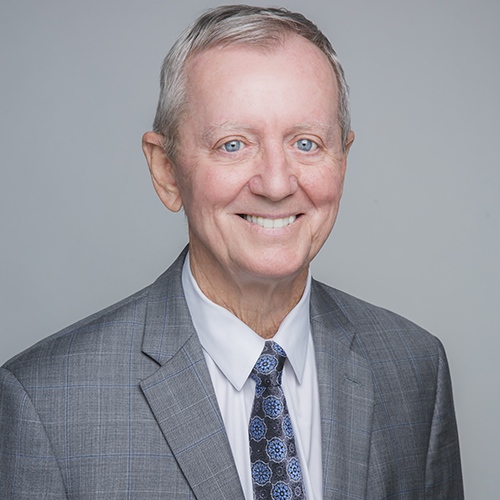 Bob Saxon
President of Yacht Sales, Westport Yachts
Bob Saxon's career in the megayacht industry spans four decades and has touched on virtually every aspect of the industry, including sales, charter, crew and yacht management. Bob is the current president of the International Yacht Brokers Association (IYBA), founder and four-term president of the International Superyacht Society (ISS), and recipient of the coveted ISS Lifetime Achievement Award. Bob also has been inducted into the Charter Yacht Brokers Association's International Charter Hall of Fame. These awards acknowledge the impressive scope of his work in yachting industry at large, as well as his many contributions.
TEL. +1 954-224-5307
BOB@BOBSAXON.NET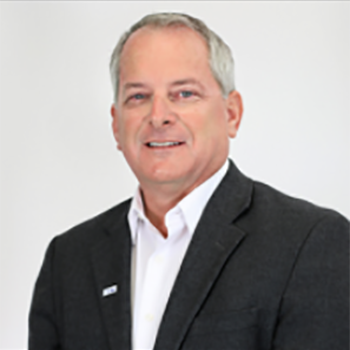 Gary Smith
President SYS Yacht Sales
Gary is the President of SYS Yacht Sales, a business founded in 1986 formerly known as Sarasota Yacht & Ship. He is the current Vice President and a two term former past president of the International Yacht Brokers Association. He is a lifetime and active boater, a diver and an aircraft pilot, he grew up on the Louisiana waterways. Gary is an alumnus of Louisiana State University, conducting high school recruiting assistance in the area. He has owned several different yachts himself from 43 to 62 feet. Gary was one of the early supporters of the CPYB program, and formerly sat on the Certification Advisory Committee and currently sits on several committees including the Ethics Committee within the IYBA. He has been involved intimately with contract reconciliation between broker to broker, and broker to client disputes as well as commission related dispute resolution with an underlying theme of equity to the parties involved.
TEL. +1 941-321-1705
GARY@SYSYACHT.COM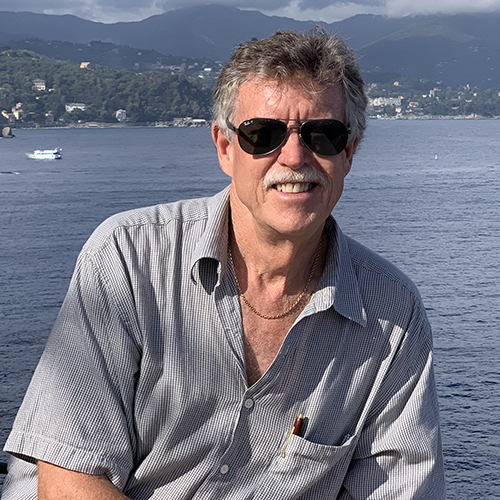 Jeff Stanley
Gilman Yacht Sales CEO
Jeff started his yacht brokerage career soon after graduating from Florida Institute of Technology in 1979. He grew up on the Connecticut shore of Long Island Sound where boating was always a part of his life. He and partner Joe Majcherek started Gilman Yachts of Ft. Lauderdale in 1999 as a branch of the long-established Gilman Yacht Sales. Serving as President of Gilman Jeff remains active in brokerage averaging about 30 closings per year. This places him in front of a large number of buyers and sellers and affords him a very nice following of loyal clients and referrals.
TEL. +1 954-249-0360
JEFF@GILMANYACHTS.COM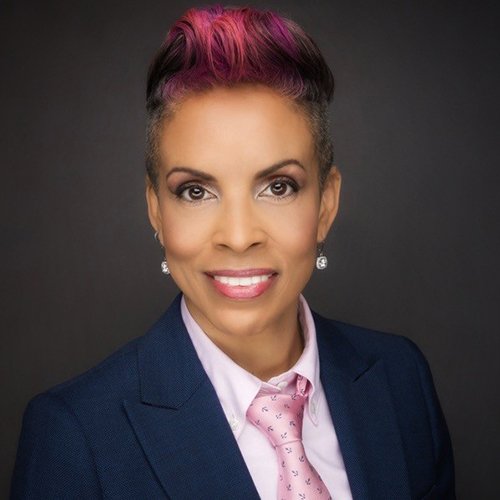 Jo Stanley
Lawyer/Arbitrator
An independent neutral and Fellow of the Chartered Institute of Arbitrators (CIArb), Jo Colbert Stanley is a Florida Supreme Court qualified arbitrator, and certified mediator who also holds a Diploma in International Maritime Arbitration from CIArb. Jo serves as a Public Arbitrator, hearing financial services-related disputes nationally for FINRA, and is a Registered Mediator for Florida's Department of Financial Services. Jo is also an Associate (Class of 2023-2025) of the College of Commercial Arbitrators and was recently appointed to the Marine Advisory Committee of Broward County. During her 20-plus years as a litigator in private practice, Jo has focused on commercial litigation, employment, and insurance law. A past Fellow of the American Bar Association's ADR Section, Jo is active in national and local volunteer Bar associations, currently serving as co-chair of the American Bar Association's ADR Fellows Committee, and as chair-elect of the Federal Bar Association's ADR Section. She is also chair of Broward County Bar Association's Admiralty and Maritime Law Section and serves on the Admiralty Law Committee of The Florida Bar. She is a member of the Southeastern Admiralty Law Institute, the Port Everglades Association, the Women's International Shipping and Trading Association (where she serves as secretary on the Yachting Committee), and the Fort Lauderdale Mariners Club. In addition to regularly presenting continuing legal education seminars and writing articles on dispute resolution and maritime topics, Jo is currently working on her Ph.D. in Conflict Analysis and Resolution at Nova Southeastern University in Florida.
TEL. +1 954-224-6999
JO@LAWSTANLEY.COM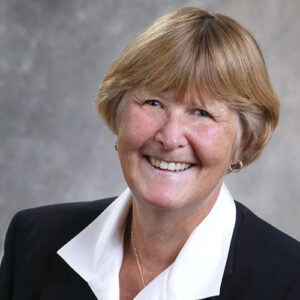 Carol Waxler
Partner Alley, Maass, Rogers & Lindsay, P.A.
Carol Waxler began her legal career in the courtroom, having started as a probation and parole officer. She started and ran the Pretrial Intervention Program for the 19th Judicial Circuit. After graduating law school, she worked for three years for the Florida State Attorney's Office. She also has served as a civil litigator for a small firm in Stuart, Florida, doing numerous commercial transactions and loans, litigation arbitration and mediation. She founded and for 10 years managed a law firm in Stuart that built a niche with local boat builders. Carol later served as house counsel for Allied Marine, handling all legal issues related to a brokerage house- and marine-related matters. She left Allied Marine after eight years to become a partner at Alley, Maass, Rogers & Lindsay, P.A., where she handles complex maritime transactions, yacht construction projects and international charters.
TEL. +1 772-287-4404
CWAXLER@AMRL.COM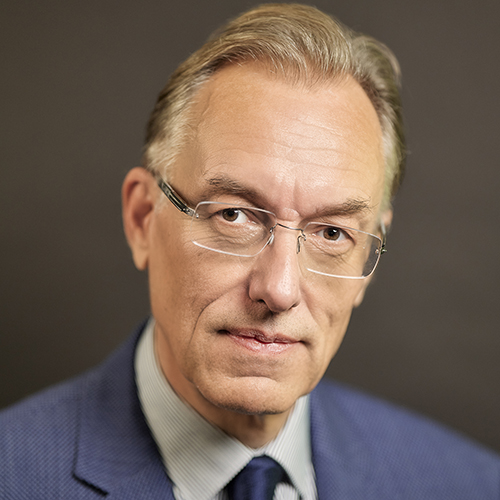 Quentin Bargate
Maritime Lawyer & Arbitrator
Quentin is an English maritime lawyer and arbitrator specialising in yacht transactions and disputes. With over 38 years experience, he is widely regarded as an industry leader. Quentin is the CEO of Bargate Murray, a law firm specialising yacht building contracts, yacht and ship sale and purchase, management and seafarer employment contracts, and disputes involving yachts. Quentin is also an experienced arbitrator under LMAA rules, and is well placed for appointment in yacht arbitrations, including under IYAC rules. He is also a member of the Nautical Institute and a member of the Baltic Exchange.
TEL. +44 (0) 20 7375 1393
QUENTIN@BARGATEMURRAY.COM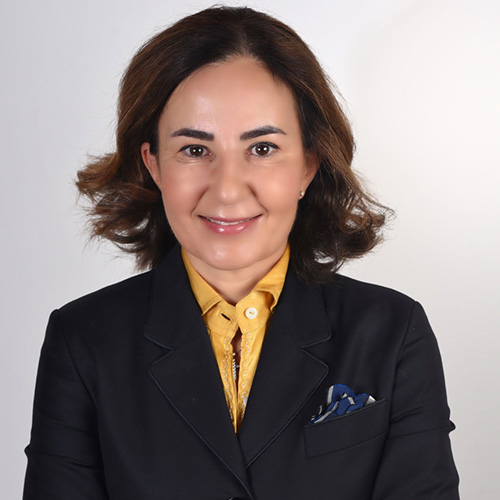 Carla Bellieni
Certified Chartered Accountant
Certified Chartered Accountant in Genoa, specialist in the Blue Economy tax issues. Author and co-author in publications about tax on specialist periodicals and newspapers, speaker in events and teacher in training events and workshops on the tax issues in the shipping and yachting area organized by professional and trade associations and international organizations. She works for operators and associations focused in the shipping and yachting areas.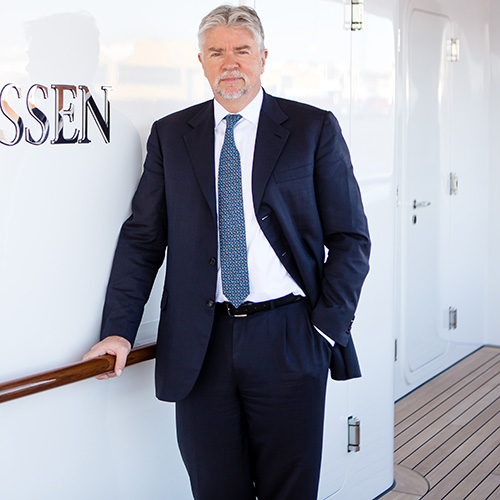 Born in New Zealand with a Dutch nationality, then lived in Austria, Italy, Netherlands, Great Britain, Saudi Arabia and Germany, Michael Breman can be described as a multi-cultural, speaking five languages fluently.
Coincidences took him to Saudi Arabia to work for a capital goods trading company based in Jeddah as marketing manager. After seven years fate brought him in 1991 to Italy, where he joined Baglietto, once a builder of the finest sailing yachts but then (as now) an eminent builder of fast motoryachts.
In 1995 Michael met Peter Lürssen and joined his company on the German Riviera where he has been ever since and where he successfully handles the sales of the largest yachts in the world.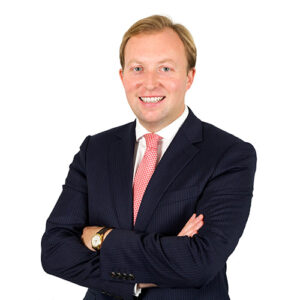 James Jaffa
Jaffa & Co. – Lawyer & Founding Partner
James founded the firm and is recognised internationally for his knowledge and expertise. He has been shortlisted for the Citywealth Lawyer of the Year Award and recognised as a leading advisor within the London market for ultra-high net worth sector. He has also been ranked in Chambers Guide and the Legal 500, both of which recognise the UK's leading legal advisors. Clients praise James' fast response times and ability to simplify complex matters. One leading, international brokerage describes James as "without doubt, one of the finest specialists in the industry and a pleasure to deal with." In his personal capacity, James is an avid sailor and competes nationally and internationally. He enjoys spending time in the South of France with his family, onboard their own boat.
TEL. +44 207 846 0341
JAMES.JAFFA@JAFFA-CO.COM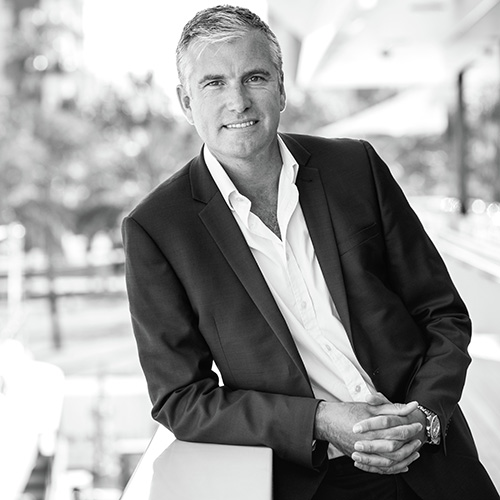 Richard Lambert
Head of Sales at Burgess
Richard Lambert, is Head of Sales at Burgess implementing the overall strategy to boost sales across the board. He joined Burgess in 2005 as managing director of the OceanStyle semi-custom division, then left to become M Class Director for Princess Yachts in 2013. In 2014 he returned to Burgess as a senior Sales Broker, specializing in the semi-custom sector, and in 2015 took on responsibility for overseeing Burgess' operations in Asia. Richard has garnered a wealth of experience in the yachting industry and experience in running his own yacht brokerage company. Prior to joining Burgess in 2005 he spent four years as International Sales Manager for Azimut Yachts in the UK. Richard has a BSc (Hons) in Geography and Oceanography from Plymouth University and is a keen sailor and skier.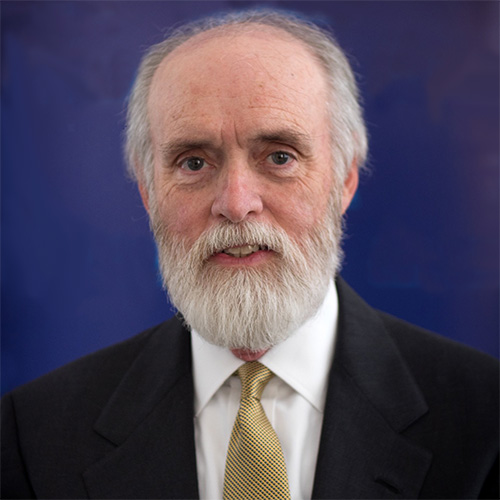 Mike Monahan
Large Yacht Manager
Large Yacht Manager, Naval Architect, Marine Engineer, Graduate of USMMA (Kings Point). Expertise in commercial yacht operations, maintenance and repair, design, construction, yacht systems/operations, and vessel regulatory compliance; President, Aereon Marine, Inc. & Horizon Naval Architects, Inc., Licensed professional engineer (U.S.), chartered engineer (U.K.). Shipboard engineer (3 years), Vessel Operations (20 years), ABS (23 years), commercial vessels & large yachts.
TEL. +1 954-727-3570
MMONAHAN@HORIZON-NA.COM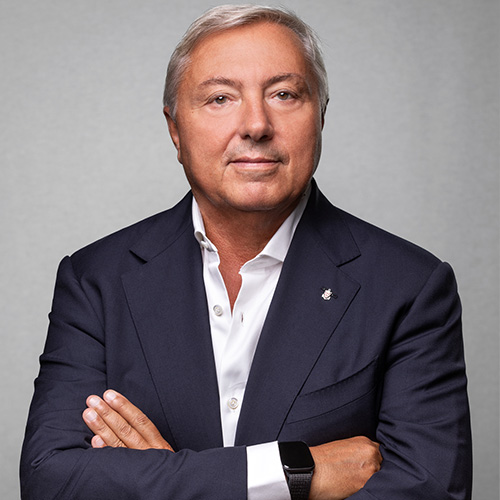 Gianfranco Puopolo
Gianfranco is a lawyer and founding partner of PG Legal
Gianfranco is a lawyer and founding partner of PG Legal and head of the Luxury Assets Team based in Milan, Italy. Gianfranco has been advising clients in the yachting industry for more than 25 years representing luxury yacht builders and UHNWI in building, purchasing and selling yachts in Italy and internationally. He also advises leading luxury boatyards in corporate transactions.
Gianfranco has an international legal background and he is one of the requested speakers at the variety of yachting conferences, business forums and round tables on legal and tax issues where he shares his experience and his depth knowledge with the yachting industry operators. He appears as an expert in his field in major legal directories such as Chambers and Legal 500. Gianfranco speaks Italian, English, French and Spanish.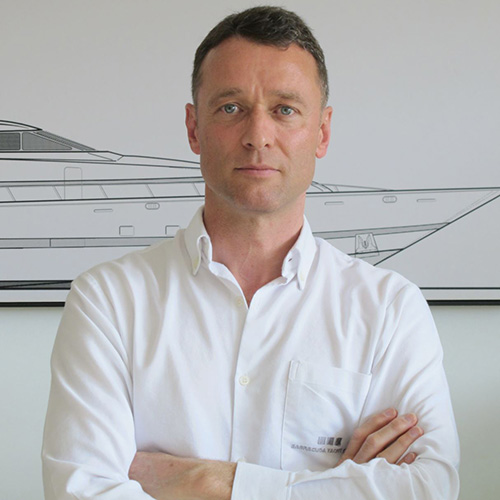 Inigo Toledo
Head Designer, CEO and Founder of Barracuda Yacht Design
Inigo Toledo, Head Designer, CEO and Founder of Barracuda Yacht Design. Naval Architecture Studio dedicated to Motoryachts and Sailing Yachts design since 1989. Cooperated with other top Naval Architects such as Donald Blount, German Frers, Reichel/Pugh or Judel/Vrolijk in various One Off Projects. Participated in two America's Cup campaigns with the Spanish Team 1992 and 2007. Project Manager, Owner's Rep and detail Designer for 'Fortuna', Spanish Royal Motoryacht, world speed record 142'/70Kn. Also designed many production yachts for yards in EU and the USA. SNAME Full Member.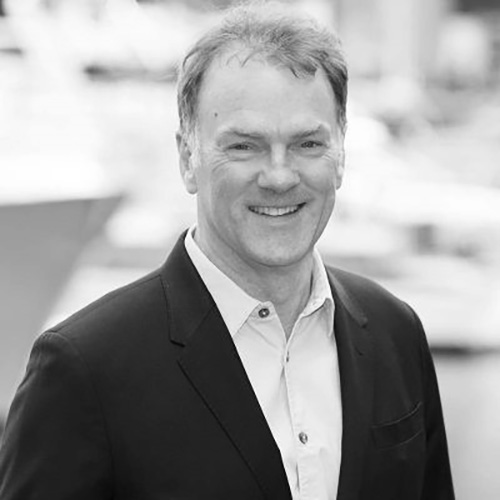 Originally qualifying in Sydney, Australia, Jay has been a partner at HFW in London since 1992. He is co-head of HFW's yacht team. He specializes in yacht and ship building, yacht and ship sale and purchase, and he has broader experience in yacht, ship and asset finance, corporate law and international trade. He speaks French and some Italian.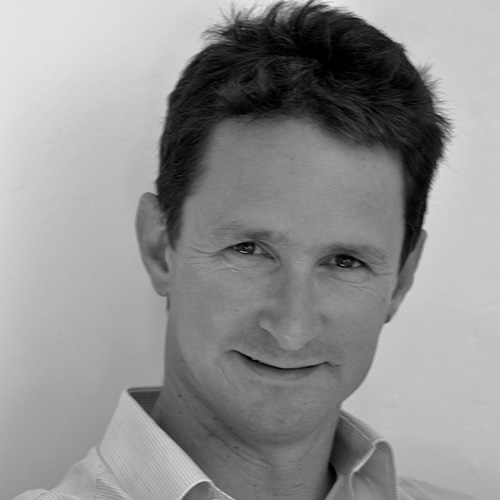 Nicholas Valin
Founder and CEO of Neo Yachting
Nicolas Valin is the founder and CEO of Neo Yachting, a company based in Nice which offers luxury services such as yacht sales and purchase, yacht charter, charter marketing, management, consulting and new construction.
His other main skills in yacht sales and purchase leads him to be a partner at two companies specialized in this field: Equinoxe Yachts International based in Italy and One Superyachts based in Monaco. As a sea lover, Nicolas likes to sail and to go freediving during his free time.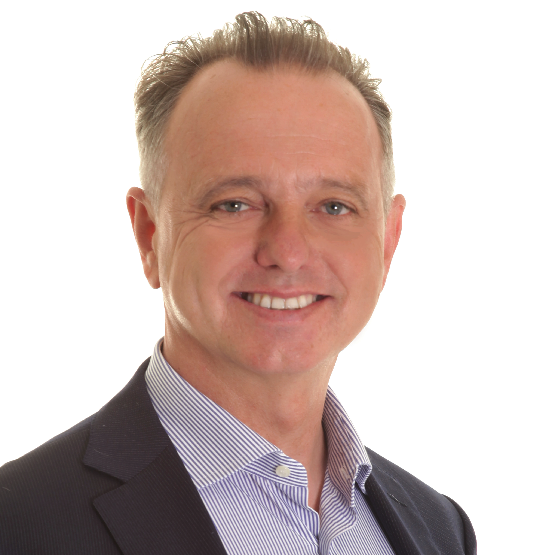 Hein Velema
Superyacht Business Consultant
Hein Velema has an extensive yachting industry background having worked with world-renowned shipyards (Feadship, ISA and Icon), brokerage firms (Fraser, Engel & Volkers and TWW Yachts) and trade associations (HISWA, Holland Yachting Group, SYBAss, LYBRA and IYBA). Hein has held numerous brokerage sales and charter management positions, and served as CEO of Fraser Yachts for six years. During his career, he has been involved with 60 new build projects, 320 brokerage deals and several hundred charter sales. Hein also holds a Master's degree in Economics. He has served as board member HISWA, the Dutch yachting industry association, president of Holland Yachting Group, founding president of the Superyacht Builders Association (SYBAss), board member of the Large Yacht Brokers Association (LYBRA), director of European operations of IYBA, and a member of the Mediterranean Yacht Brokers Association. He also has served as an expert for several new-build arbitrations.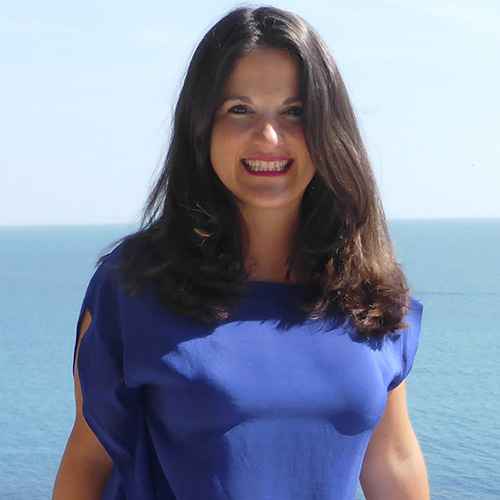 Janet Xanthopolous
Yacht Industry Executive
Janet has an international legal background and graduated at University of Aix-Marseille III. She has Masters in International/European and Maritime Law and speaks five European languages. Since 2001 Janet has gained significant working experience in the yachting sector in Europe and in Asia and headed up the yacht departments of two other Luxembourg and Monaco based companies.
TEL. + 336 23 13 26 22
J.XANTHOPOULOS@ROSEMONT-YACHT.COM